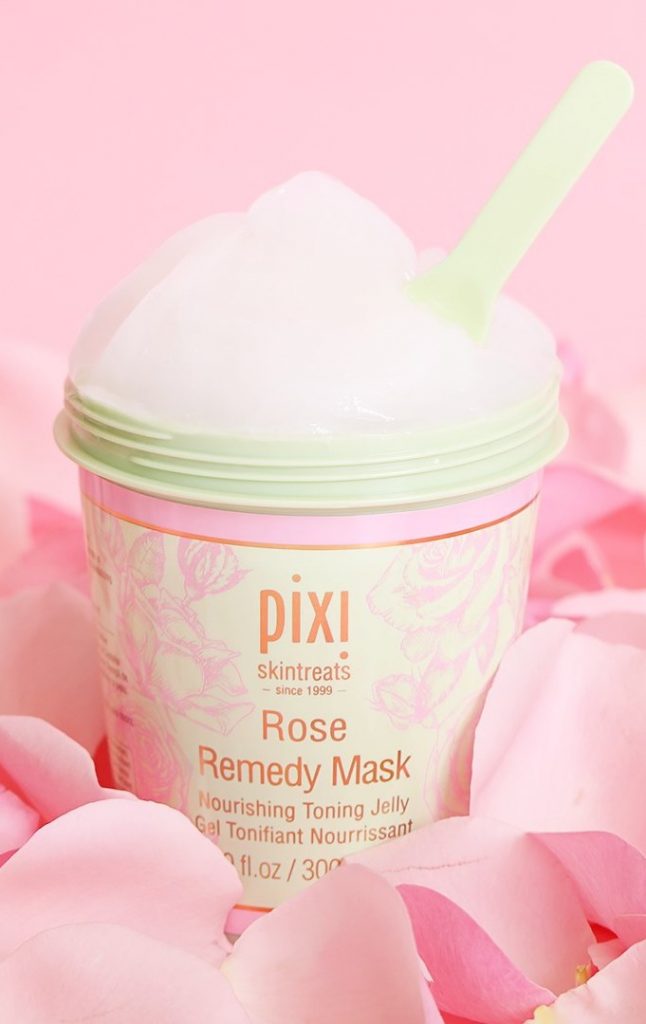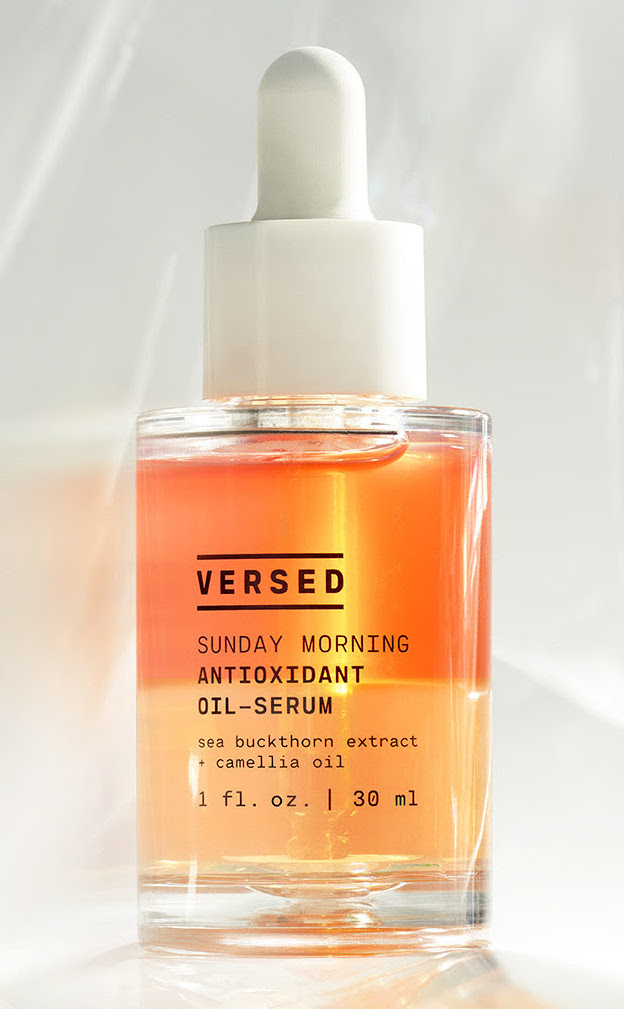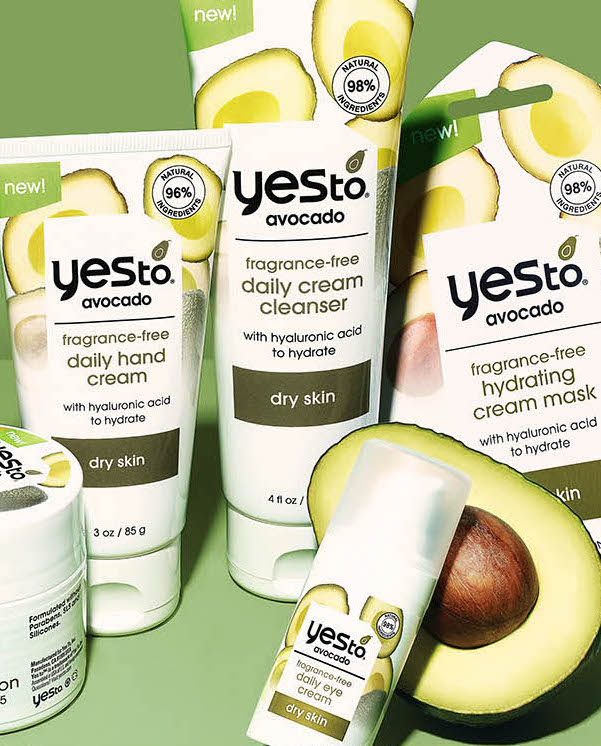 Last week I posted about the new drugstore makeup hitting the shelves this month. Today, get ready for a roundup of all the new drugstore skincare launches for 2021!
From glow-boosting serums, cleansers and moisturizers to ultra-nourishing night creams and masks, below you'll discover a whole bunch of exciting new drugstore skincare products coming your way in 2021…


These latest drugstore launches are the perfect way to upgrade your work-from-home skincare routine and get a healthy, hydrated glow without breaking the bank!
New Drugstore Skincare 2021
 
Bliss Block Star Invisible Daily Sunscreen SPF 30 ($20)
This sheer, silky 100% mineral sunscreen blends in effortlessly with an invisible finish on all skin tones. Packed with powerful antioxidants, it leaves no white cast, chalkiness, greasy sheen and doesn't clog pores.
Milani Skin Fresh Collection
Miani has launched whole a new fruit-powered skincare range called Skin Fresh that features 4 unique skincare lines. Available at Walgreens, each collection is made to target your specific skincare needs. ⠀⠀⠀⠀⠀⠀⠀⠀⠀
⁣⠀⠀⠀⠀⠀⠀⠀⠀⠀⠀
Blueberry for Soothing tired or stressed-out skin⠀⠀⠀⠀⠀⠀⠀⠀
Peach for Illuminating tired, lackluster skin⠀⠀⠀⠀⠀⠀
Avocado for Nourishing⁣ dry, parched skin⠀⠀⠀⠀⠀⠀⠀⠀⠀
Cherry for Brightening ⁣dull skin⠀⠀⠀⠀⠀


The products I'm most excited about in the new SkinFresh line are the Avocado Sleeping Mask, Cherry Radiance Oil, Avocado Butter Lip Mask and Makeup Melter Cleansing Balm and Peach Dewy Hand Cream.
Cetaphil Sheer Mineral Face Liquid Sunscreen Broad Spectrum SPF 50 ($11.99)
This is an ultra-lightweight 100% mineral sunscreen with a sheer, cosmetically elegant formula without any white cast or greasy residue. It dries with a matte finish making it ideal for using under makeup. Water Resistant up to 80 minutes. There's also a new Cetaphil Sheer Mineral Sunscreen SPF 30 for body.
Cetaphil Deep Hydration Refreshing Eye Serum ($15)
Formulated with hyaluronic acid, peptides, vitamin B5 and E, this fragrance-free eye cream reduces appearance of dark circles and puffiness, leaving under eye area deeply hydrated.
Milani Glow Drops Radiance Boosting Serum ($20)
Infused with the cold-pressed juice of ripened coconuts, moisture queen squalene, hyaluronic acid and a skin-quenching blend of electrolyte + coconut water, this ultra-hydrating serum leaves skin looking dewy fresh. There's also a new coconut-water infused Milani Glow Gel Cleanser ($10)


Burt's Bees Goodness Glows Miracle Balm ($8)
Lightweight and non-greasy with a dewy finish, this multi-purpose balm can be used to soothe and moisturize dry skin on face, lips, cuticles, elbows or anywhere from head-to-toe that you'd like to instantly hydrate.
Yes to Avocado Fragrance-Free Collection (for dry skin)
Designed especially for dry skin, this new fragrance-free skincare collection is full of rich textures and majorly moisturizing formulas. Perfect for banishing your winter skin woes, the products are formulated with Hyaluronic Acid and nourishing Avocado Oil that is rich in Omega-3 fatty acids and antioxidant Vitamins C and E.


The line has everything you need to build a solid skincare routine, from a cream cleanser and mineral SPF lotion to a dreamy (not greasy) hand cream, hydrating cream mask and eye cream.
L'Oréal Paris Sublime Bronze Self-Tanning Facial Drops Fragrance-free ($16.99)
Infused with hyaluronic acid, this lightweight, concentrated self-tanning serum can be mixed with your moisturizer to give your skin a natural sun-kissed glow. Just add 5-7 drops to a dime size amount of moisturizer for a subtle glow.
Yes to Tomatoes Charcoal Detoxifying Overnight Moisturizer ($12.99)
This overnight treatment work its magic while you sleep, eliminating pore-clogging sebum and replenishing essential moisture. It helps detoxify with Charcoal, exfoliate with a medicated dose of Salicylic Acid, and prevent new acne from emerging.
Pacifica Glow Baby Collection
Formulated with a high concentration of Vitamin C and glycolic acid, this collection is designed to amp up your glow, combat dullness and uneven tone.

Cetaphil Daily Facial Moisturizer SPF 35 ($16)
Designed for combination skin, this lightweight oil-free moisturizer with SPF absorbs quickly leaving skin with a matte satin finish. Also contains vitamin E, B3 & B5, to restore the skin's natural moisture barrier.
Bliss Spa-To-Go 10-Minute Facials
Bliss has launched 4 new 10-minute facials ($4.99 each) to tackle different complexion concerns

Simple Instant Glow Cleansing Wipes Biodegradable ($11.54)
These bio-degradable wipes not only remove makeup but also contain glycerin for moisture and Niacinamide to brighten skin.
Pacifica Wake Up Beautiful Overnight Retinoid Cream ($24)
This light-as-a-pillow night cream is packed with potent ingredients to revitalize and repair skin while you sleep. The formula contains granactive retinoid (less irritating than traditional retinol), melatonin which is a supercharged free-radical scavenger, plus mushrooms and antioxidant-rich quinoa.


Versed Sunday Morning Antioxidant Oil-Serum ($20)
This moisturizing oil-serum hybrid can be used under, over, or in place of your moisturizer for a natural, never greasy glow. Its oil-phase is filled with nourishing camellia oil and sea buckthorn extract while the water phase has chamomile extract plus sodium hyaluronate to keep skin calm and hydrated.


Yes to Grapefruit Daily Foaming Cleanser ($8.99)
It's hard to find the perfect foaming cleanser that *won't* strip your skin. This one promises to remove makeup and cleanse skin, leaving it refreshed and ready for your skincare treatments.
Burt's Bees Naturally Clean Hand Cream ($4.99)
Infused with Shea Butter and Baobab Oil, this rich buttery hand cream nourishes and leaves hands feeling silky smooth. The Naturally Clean collection also includes a Hand Soap (with Lavender and honey) and Hand Soap


Yes to Grapefruit Daily Mineral Lotion SPF 15 ($12.99)
This reef-safe, non-nano zinc oxide sunscreen protects skin from sun damage as well as long-term blue light exposure. Also contains Vitamin C and antioxidant-rich grapefruit extract.
PIXI Remedy Masks ($24)
Pixi has introduced 3 new toning jelly masks, packed with nutrients and botanicals to help refresh and deeply nourish your skin. The Rose Remedy Mask has a blend of rosehip oil, argan oil, cica and turmeric with anti-inflammatory and antioxidant benefits.


Vitamin-C Remedy Mask has a blend of citrus, green tea, Ferulic acid and ginseng that energizes, brightens and hydrates. Milky Remedy Mask has a blend of coconut, oat, chamomile and sea buckthorn to calm, soothe and hydrate skin.
Elf Mint Melt Whipped Face Mask ($8)
Part of the new Elf Mint Melt collection, this whipped moisturizing face mask soothes redness and dry skin with a fresh cooling effect. It's packed with skin-loving ingredients such as willow herb and vitamin E.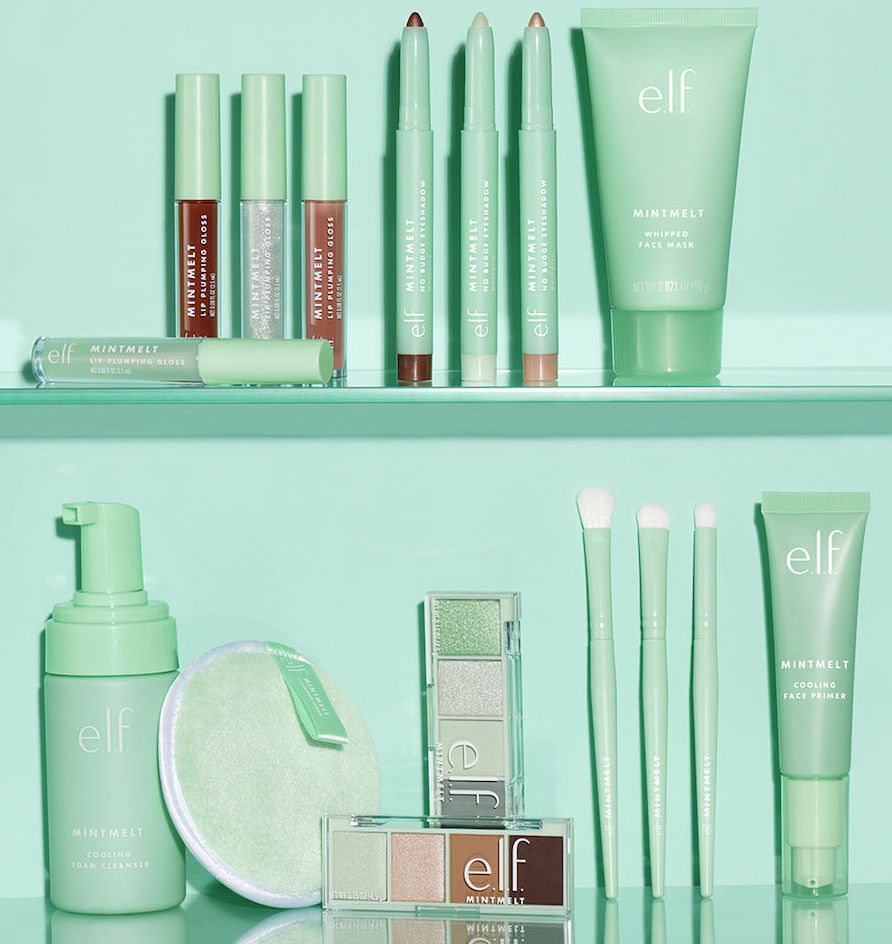 Derma E Ferulic Acid Resurfacing Pads $25
Formulated with a gentle yet effective blend of Ferulic and Lactic Acids, these easy-to-use, pre-soaked pads exfoliate dull-looking skin while addressing hyper pigmentation. Also contains anti-aging Resveratrol and DMAE to tone and tighten skin.
Versed Gentle Cycle Milky Cleanser ($14.99)
This creamy cleanser melts into skin—gently dissolving makeup and impurities and leaving it soft, smooth and moisturized. It keeps skin pH balanced and its microbiome (the ecosystem responsible for a healthy complexion) in tip-top condition.


Thayers Radiance-Boosting Rose Petal Collection
Thayers has introduced a new rose-water and rosehip infused facial skincare range with 4 products: Rose Petal Toner, Cleanser, Serum and Balm to hydrate and brighten skin for a healthy radiance. The products also contain a blend of hyaluronic acid, vitamin C and E, aloe vera and witch hazel.
⠀⠀⠀⠀⠀⠀⠀⠀⠀⠀
Sally Hansen Spa Collection
Sally Hansen has launched a new Spa Collection that includes a Hydrating Hand Mask, Hydrating Foot Mask and two Peel-Off Nail Masks infused with hyaluronic acid to give your nails some TLC. The hydrating nail treatment peels off after 15 minutes, so you can go about your day while it works its magic.


Vichy Normaderm S.O.S Acne Rescue Spot Corrector ($18)
Formulated with maximum strength 10% sulfur, soothing Niacinamide & Glycolic acid, this acne spot treatment helps heal breakouts while helping prevent new ones from forming.
Revolution Skincare 20% Vitamin C Serum ($17)
Formulated with 20% Vitamin C, this high-strength serum helps to fade dark spots and pigmentation and protect against free radical damage. It also contains grape seed oil and glycerin to leave skin soft and hydrated.
Cetaphil Soothing Gel-Cream with Aloe ($14)
This gel-cream instantly soothes and hydrates dry, irritated skin with aloe vera and a unique blend of moisturizers. Also contains restorative Allantoin to protect skin from environmental elements such as wind and cold.


Yes To Watermelon Daily Facial Scrub ($8.99)
This gel-textured facial scrub with non-irritating jojoba spheres exfoliates gently to unclog pores while melting away makeup and impurities.
Yes To Watermelon Daily Hand Cream ($4.99)
Infused with the benefits of watermelon extract, this emollient-rich hand cream melts into skin and instantly hydrates dry hands+cuticles without any sticky residue.


Pacifica Wake Up Beautiful Dream Jelly Face Wash ($12)
Formulated with skin-loving naturals like quinoa, mushrooms, hibiscus flower and rose, this sulfate-free jelly cleanser builds into a luxe lather without over-stripping your skin.
Neutrogena Healthy Scalp Clarify & Shine Scalp Scrub With Pink Grapefruit ($8.74)
This clarifying scalp scrub helps exfoliate and gently remove residue and product build-up to giving oily hair a nice, clean base for looking shiny, not greasy.
Soap & Glory Glow Collection
Soap & Glory has launched 4 new products for a full skincare routine designed to give you bright, beautiful skin. Collection includes

Derma E Ultra Lift DMAE Concentrated Serum ($20)
Enriched with skin-firming copper peptides and anti-aging Resveratrol and antioxidant-rich kakadu plum, this silky concentrated serum nourishes skin and fights free radical damage for a younger-looking complexion.
No7 Radiance+ Daily Energizing Exfoliating Cleanser ($8.99)
Formulated with gentle, natural apricot seed extract, this pore-refining cleanser buffs away dead skin cells, dirt and impurities to leave your complexion fresh and clear.
Makeup Revolution Vitamin C Eye Cream ($12)
Along with Vitamin C, this eye cream contains avocado oil and squalane to nourish, Niacinamide to help brighten skin tone and reduce dark circles, plus hyaluronic acid to hydrate.
So, these are all the new drugstore skincare launches for 2021! Which of these products are you most excited to try?
Shop this post…


Turn on your JavaScript to view content

Share




Tweet